Breakfast in bed is great and all, but we've spent way too much time in our homes this year. Mother's Day is just around the corner on Sunday, May 9th. Let's take breakfast in bed out of the house this year and treat your mom to a day of delicious treats and surprise gifts! After the year we've had, why limit it to just a day? Celebrate all weekend? Here are a few great ideas for breakfast, lunch, dinner, and more. Just a reminder that spots may be closed on Sunday, so be sure to check their hours ahead of time.
P.S. We're all about you taking credit for planning this outing; click the download button below to explore the highlighted businesses or print it out and show your mom that you have the whole day planned!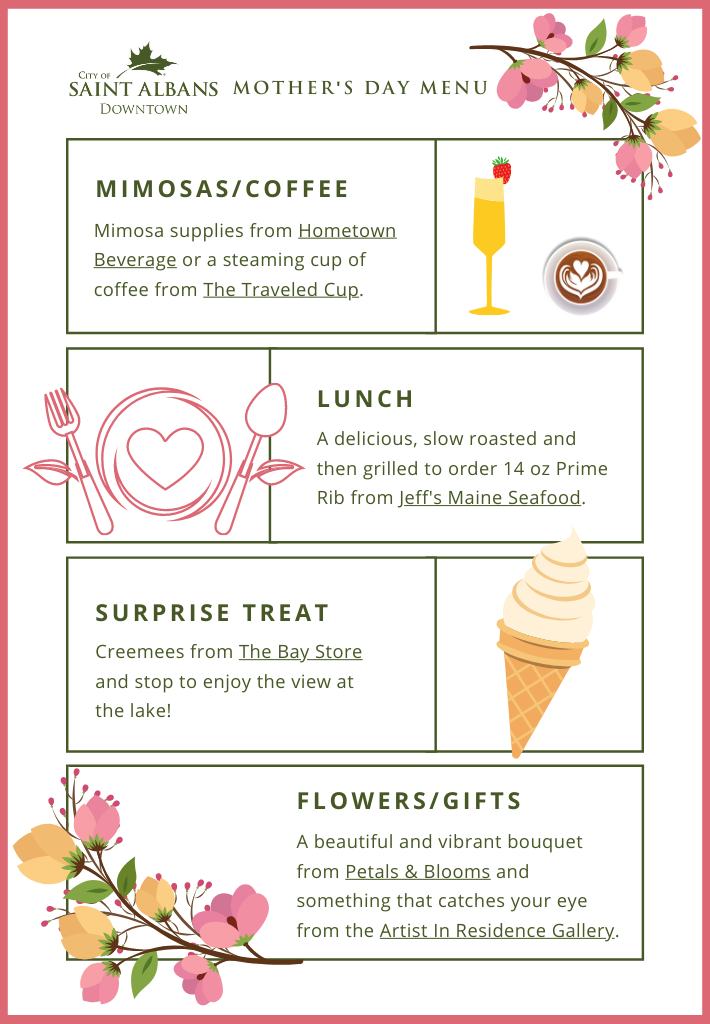 Whether you have family traditions or a specific request, the most important thing to remember is to inundate your mom with love, quality time and thank them for all of the little things they do every day. Happy Mother's Day to all of the wonderful moms, fur moms, foster moms, your best friend's mom, and more in our community!